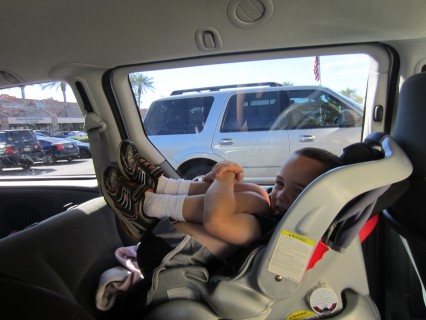 6 yrs old! What? That sounds so old…  Jackson had a lot of things he wanted to do to celebrate his birthday – he couldn't quite decide what he wanted to do most. Finally we decided we would go bowling as a family and have a little party for him with his cousins. I haven't decided on our "policy" for birthdays yet… I know some people only do parties for certain birthdays and they go all out on those specific parties, others go all out every year for parties, some do family parties some years and then friend parties the other years – I'm kinda just playing it by year.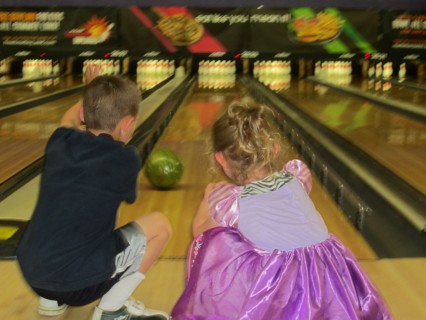 Anyway, so our family bowling was really fun/ funny – everyone was happy and it was fun just to be together. The party with cousins was also a blast! We played a few organized games, had pizza, cake and ice cream, and then we just let them play in the backyard.  We played the candy bar game, a funny balloon popping game, simon says, and button button. Jackson's cake was a lot of fun to make. He wanted a football cake with an AZ Cardinals helmet and a BYU helmet. We came up with just what he wanted – it was fun to create and tasted great, but let's be honest, if you're getting detailed at all fondant just takes so long! It was fun to see all the boys reactions to the cake though – they were chanting "BYU" over and over.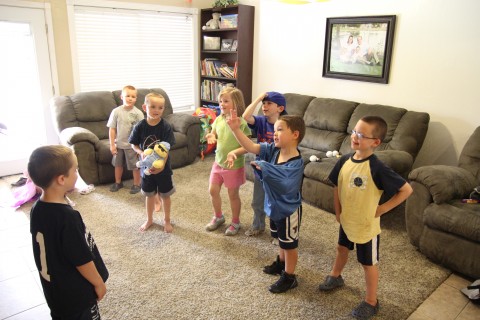 Playing Simon Says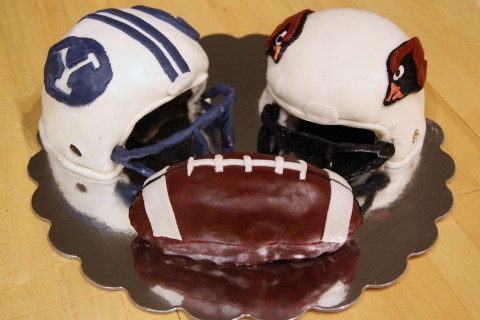 The Cake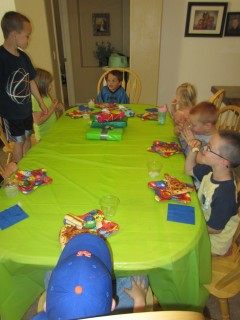 This is the video Micah made the week of his b-day:
skip to about 4:15 in the video for b-day stuff
Jackson is a fun little guy. He loves any good competition, and I mean any competition. He loves a good game and at this point hasn't learned to be a bad sport about losing yet. He is very determined when he sets his mind to something. He's smart, kind, and just has a good nature about him. His teachers all love him and tell me what a polite and thoughtful boy he is. He is such a great little guy!
Phew! We made it through the birthday month again, now on with the rest of the year!