I told you I'd update you when I finished a few more projects… well, I've had so much fun getting things ready for Christmas this year. This is what I've been up to: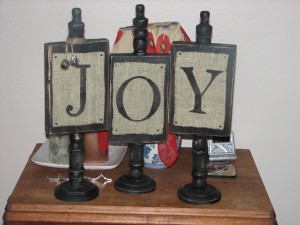 JOY plaques – Thanks to Micah for helping cut the wood and doing some of the spray painting for me! It really was a joint effort.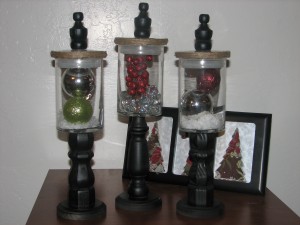 Christmas Jars – I think I'll make some of these for myself and fill them with something I can keep up year round. I was a little disappointed with the jars I found, but I still think they turned out pretty good.
And Finally…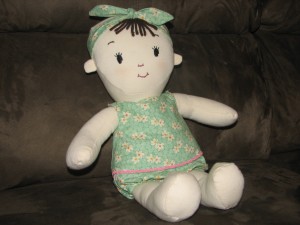 This little doll. I learned a lot on this one. I'm not great at sewing or reading patterns, but I just decided to go for it anyways.  It's definitely not perfect but I was happy with the results, and my kids were pretty impressed (that's all that really matters… right?).
It was so fun to see the progress as each of these came together! I'm loving this hobby, but I'm thinking its going to have to take a back burner for a few months in about 9-10 weeks. I'm getting excited!