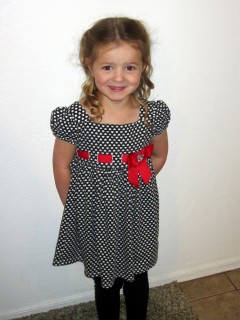 Lacey is a firecracker! Her favorite thing to do is watch movies. Right now her favorite is Tangled.  She loves to have FUN and make people laugh.  It is actually very hard to get her to hold still long enough to take a picture.  She is also a night owl.  It is not uncommon to hear her talking or singing to herself in her room past 10pm.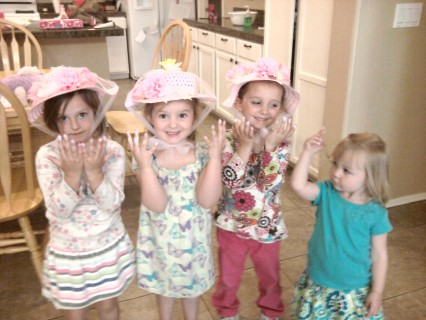 This year she wanted to have a tea party and play at the park.  She got to invite her 2 favorite cousins, Hannah and Anna.  They made frilly hats, and got their nails done.  Sarah got them all disney princess press ons.  It was funny watching these little 4  year olds trying to eat with silly fake nails getting in their way.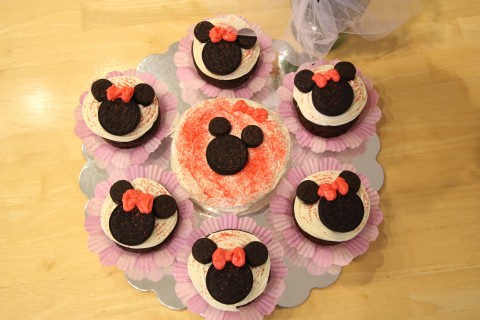 I had seen this idea on Pinterest and suggested we do it and Lacey loves Minnie mouse so she liked the idea.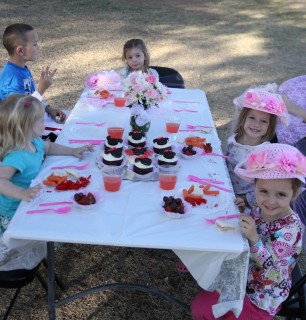 While the girls made hats and got their nails done the boys set up the tea party at the park.  It was sort of a Fancy Nancy affair.  They had paper doilies as place mats and sandwiches with frilly toothpicks in them.  Their favorite part of the meal was the red jell-o jigglers.  So fancy!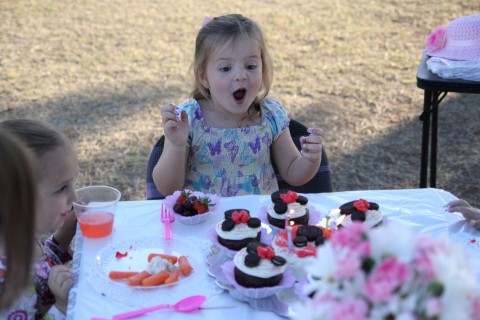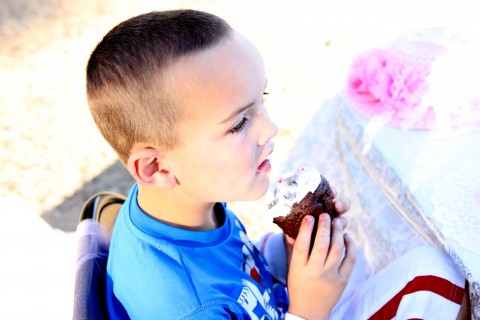 Jackson got to practice being a gentleman.  He will be sure to get a lot practice with 3 younger sisters.