Jackson wanted to give something to his Kindergarten teacher so I decided to make some sugar cookies I had seen.  The idea was to make cookies in the shape of jack-o-lantern parts.  Here is the recipe I used.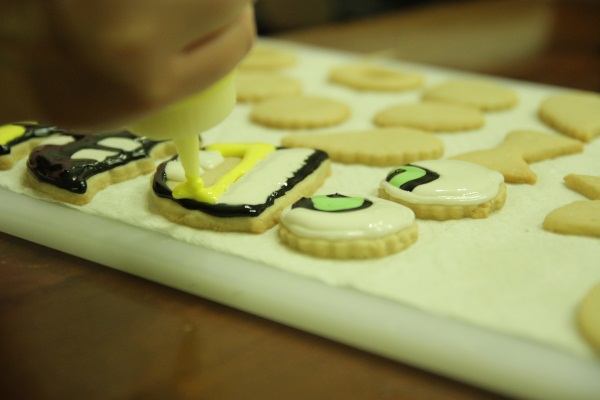 The frosting is very thin and is applied with squeeze bottles.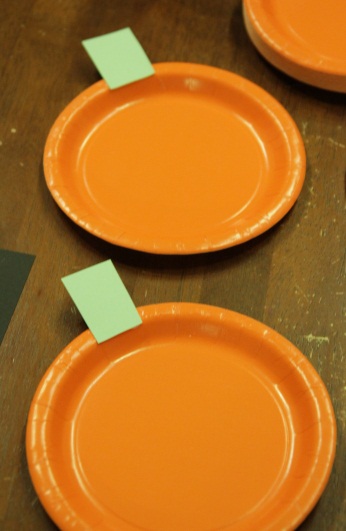 Then I got some orange plates and added stems.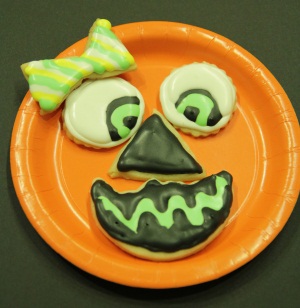 You can then mix and match the cookies to make silly faces.