This is what Halloween looked like over here: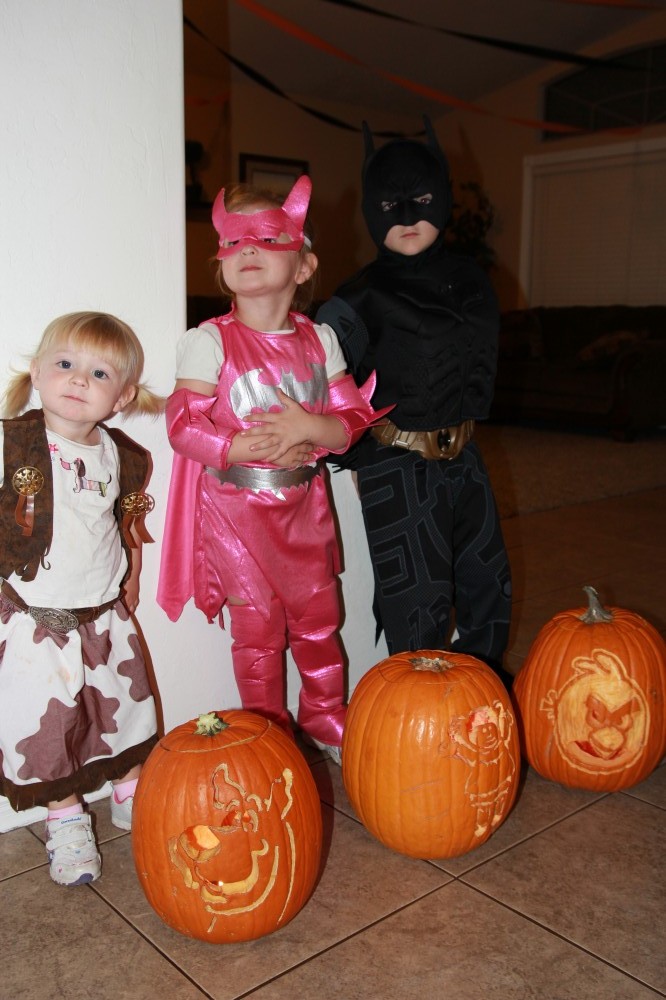 Batman, Bat "girl", and a cute little cowgirl
For the trunk-or-treat on Wednesday night, Micah did a little dressing up with a nice white shirt unbuttoned a little with a gray shirt underneath that had the batman symbol showing and batman mask, but somehow I didn't get pictures of that – he must have been the photographer. The kids really wanted us to all dress up as a "Bat" family for the trunk-or-treat, but of course I didn't get my act together for that. Lacey assured me it was ok because the baby (in my tummy) was dressing up as me…so at least we all had a costume or were a costume!
Saturday night we had fun carving pumpkins for the kids. We had several stencils that they could choose from and we came out with Scooby doo, angry birds, and a cabbage patch doll. Pretty fun!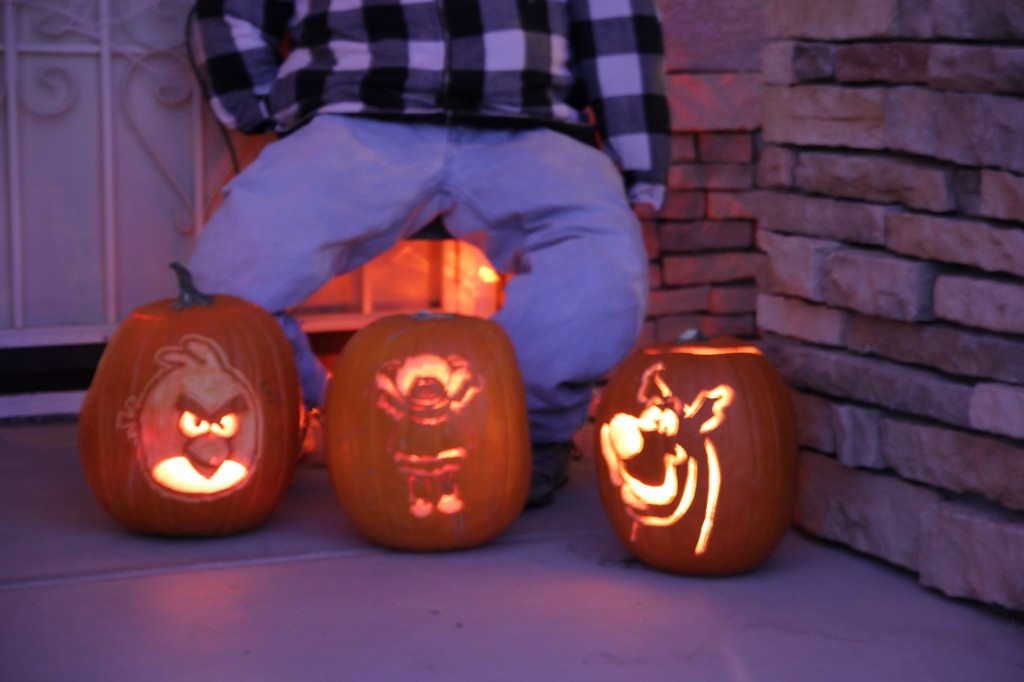 Halloween night was a big success – everyone came home happy and I'm glad its over. Don't get me wrong… I love Halloween, but the celebration felt like it started early this year because it landed on a Monday and I felt like everyone celebrated the entire week before with Halloween cookies, candies, and treats everywhere we went!