Rachelle, Chelley, Chelle. She is growing up way too fast.  She is a  talker and can tell you exactly what she wants.  She was really excited for her Birthday.  This year she got to share her celebration with her Papa-dad who turned 60 and cousin Eliza who turned 1.  Unfortunately, she was actually quite ill the evening of her Birthday but she was still in good spirits.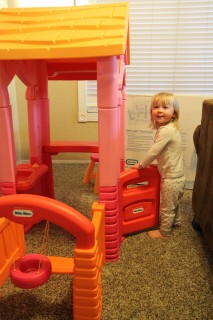 Her big present was this Lalaloopsy playhouse that came with a doll.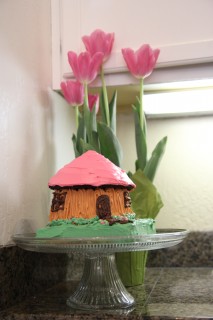 Sarah used her Giant cupcake pan to make a cute little cottage for her cake.  The tulips were leftover from Sarah's birthday.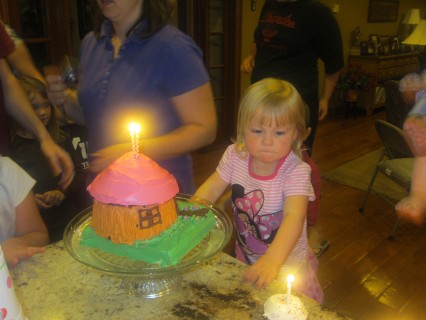 You can tell from her rosy cheeks she was running a little bit of a fever.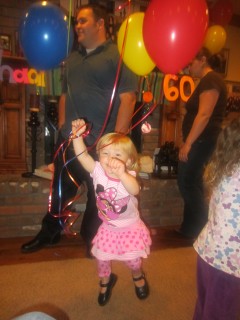 Even with a fever she was bouncing all around (Minnie mouse outfit was from Grandma Stubz).  Chelley loves to jump.