We love this sweet little girl. I caught this picture last night… I know its a little blurry, but I love the sweet innocence of a sleeping baby. It is so precious to me!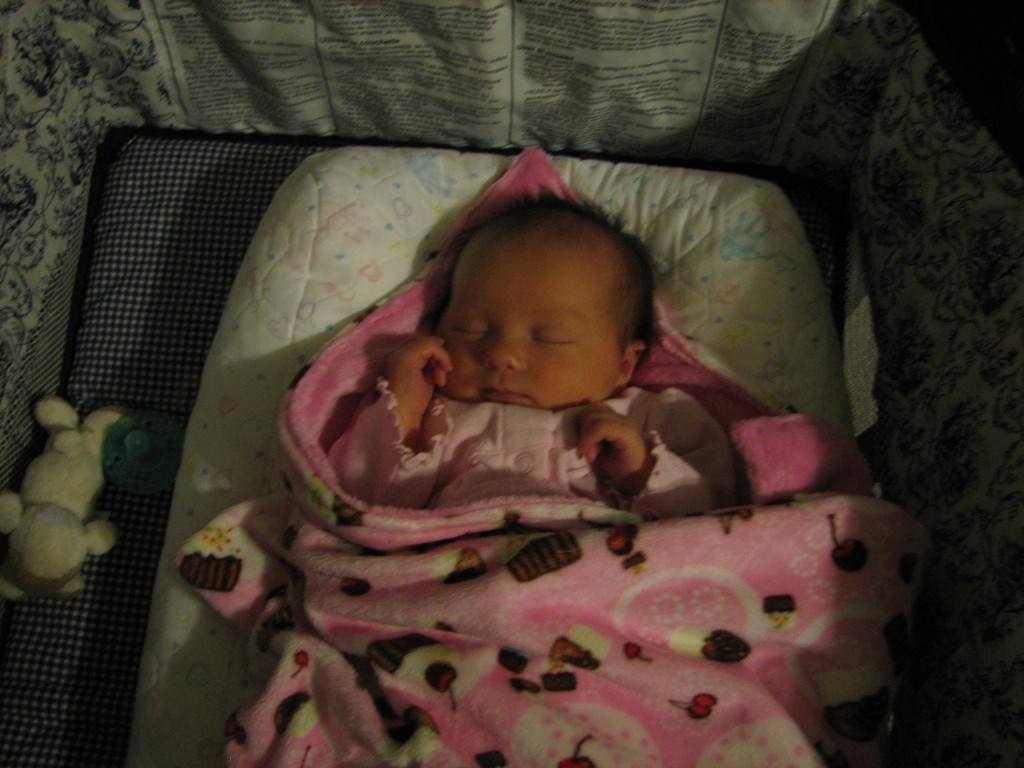 A couple nights ago I was so overwhelmed with gratitude for my sweet new baby and my 3 sweet children that love her SO dearly. I couldn't help but thank my Heavenly Father for these greatest blessings and yet I still felt that my thanks to Him were inadequate for the joy I feel.
We have felt so grateful for all the love and help we've received from family and friends! In the hospital as I was getting prepped to go back to the operating room someone who worked there came in and asked if I would need any help or assistance with other children when I left the hospital. I was grateful to say that we have family and friends that are helping us.  Since then I've thought again and again about how much harder it would be to have a baby without everyone's support. Thank you, Thank you! My heart is overfilled with gratitude!  Happy Thanksgiving!